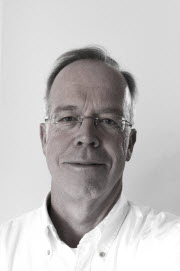 Jan Höglund


I have over 35 years of experience in different roles as software developer, project manager, line manager, consultant, and researcher. This is my personal blog. A common theme is my search for better ways of working together.
I see a need to envision workplaces where people can thrive and show up fully as human beings. We need to find more life-affirming ways of working so that we can turn human potential into reality in our workplaces.
My posts are in English and Swedish. I represent myself only.

Jag har över 35 års erfarenhet i olika roller som mjukvaruutvecklare, projektledare, linjechef, konsult och forskare. Det här är min personliga blogg. Ett genomgående tema handlar om mitt sökande efter bättre sätt att arbeta tillsammans.
En konkret fråga som intresserar mig är hur man kan få en hel organisation att bli mer lättrörlig eller manöverbar. Det handlar om att ta vara på all den mänskliga energi och intelligens som finns i en organisation. Eftersom jag har arbetat med mjukvaruutveckling så är agil systemutveckling en inspirationskälla, men frågan hur vi ska organisera mänsklig verksamhet på ett bättre sätt går mycket djupare än så. Det handlar ytterst om hur vi ser på världen och oss själva. Det är om allt detta som denna blogg handlar om.
Jag representerar enbart mig själv.