This is a post in my series on organizing "between and beyond." Other posts are here. This is a retrospective of what has happened during the month. The purpose is to reflect on the work itself. Here is my previous retrospective.
What has happened? What needs to be done?
I've finished reading five books this month. Three of them are Peter Kingsley's A Story Waiting to Pierce You and Catafalque: Volume 1 & 2. I read Kingsley's In the Dark Places of Wisdom last month.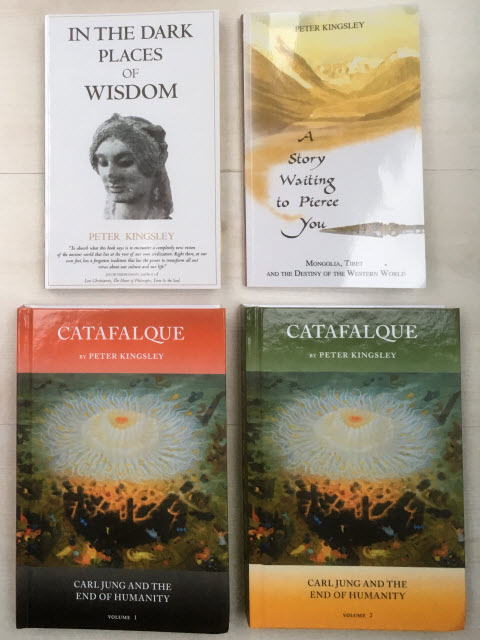 Peter Kingsley writes about the roots of Western culture that gave rise to the world we live in, and reflects on the time when Eastern and Western cultures were one. Catafalque is a biography where Kingsley offers a view of Carl Jung as a mystic and prophet. Peter Kingsley is a pleasure to read. His writing is like music, but after a couple of hundred pages I got tired of the single tune. Catafalque is a meticulous work about Jung, and as such it's impressive. It's also a book about Kingsley himself and his relation with Jung. Peter Kingsley writes that Jungians didn't understand Jung. Kingsley certainly provides an additional perspective. I'm interested in the world we live in, and what gave rise to it, so I will revisit Kingsley's books.
Another book which I read this month is Carl Jung's Answer to Job. I got the reference from Catafalque. Carl Jung discusses divine light & darkness, masculinity & femininity, and incarnation. The reason Jung can do this is because he is a mystic. Here, I agree with Kingsley, but I cannot help but think: It's only Man who believes that God wants to incarnate as Man.
Finally, I read Lost Connections by Johann Hari. It's a book about depression. Hari suggests that reconnection is a solution to depression. Reconnection to other people, meaningful work and values, overcoming childhood trauma, restoring the future. He's got a point. Johann Hari's book reminds me of Kelly Brogan's A Mind of Your Own, which also is about depression and how we can reclaim our lives. Here is my review of her book.
What was good? What can be improved?
As always, it's good that I got this retrospective done, but I need to go deeper. I spend much time reading. I need to spend some of it writing.
Related posts:
Organizing in between and beyond posts