This is a post in my series on organizing "between and beyond." Other posts are here. This is a retrospective of what has happened during the week. The purpose is to reflect on the work itself. Here is my previous retrospective. Here is my next retrospective.
What has happened? What needs to be done?
Now, I've read the compendium of papers by Norm Hirst which Skye Hirst sent a week ago. Norm and Skye Hirst propose that a new metaphysics, value logic, and science (beyond physics) are needed, which are more fitting to the emerging organismic worldview. My reading of Norm's papers also led me to briefly revisit Robert Hartman's books Freedom to Live and The Structure of Value. Here is my review of Freedom to Live. And here is also a new post on value-intelligence as organizing order. I think value-intelligence is an example of a deeper generative order for organizing that is present in anything that's alive.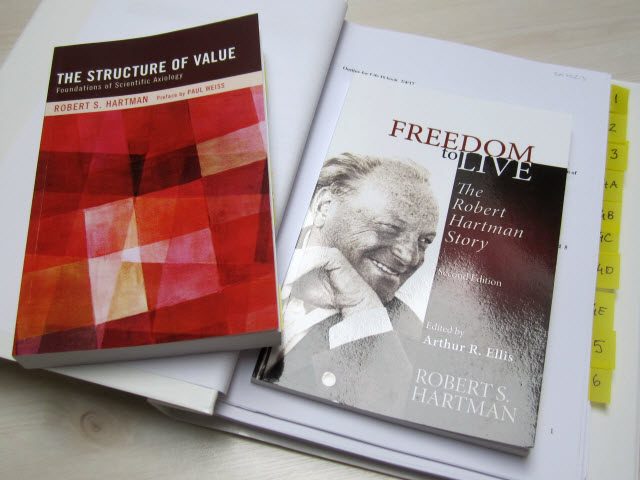 Ronald A. Heifetz book Leadership Without Easy Answers arrived this week (lower right). This means I now have several books available to read. I also need to review The Art of Possibility by Rosamund Stone Zander and Benjamin Zander, and Governing the Commons by Elinor Ostrom (lower left).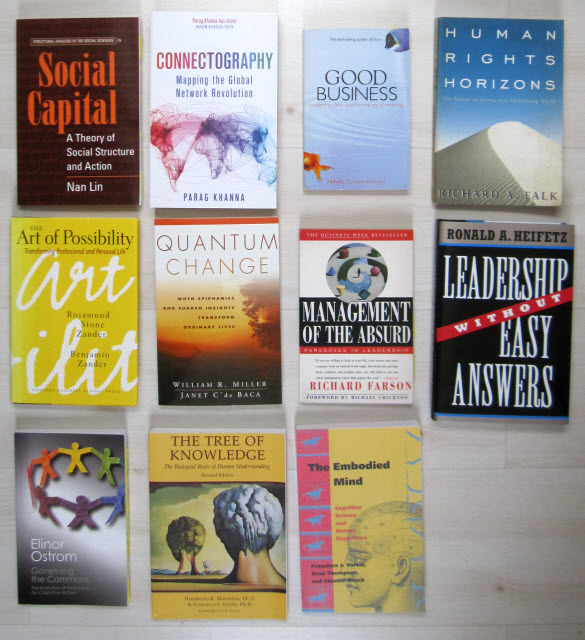 What was good? What can be improved?
I so appreciate the connection with Skye Hirst. Based on Skye's recommendations, I've bought Change Through Signs of Body, Mind, and Language by Floyd Merrell, and Process and Reality by Alfred North Whitehead. I've also bought A Key to Whitehead's Process and Reality by Donald Sherburne, as recommended by Simon Robinson.
I need to continue working on my narrative, integrating my thinking into a coherent whole.
Related posts:
Organizing in between and beyond posts