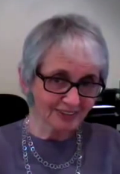 In generous listening you don't even listen in order to understand why the other person feels the way they do. It doesn't matter. What matters is what's true for this person, and you simply receive it and respect it. And in that safe interaction something can happen which is larger than before. And that's all you need. You already are enough. You are enough.
— Rachel Naomi Remen
Notes:
Generous Listening: Rachel Naomi Remen shares how to use generous listening.