This is a post in my series on organizing "between and beyond." Other posts are here. This is a retrospective of what has happened during the week. The purpose is to reflect on the work itself. Here is my previous retrospective. Here is my next retrospective.
What has happened? What needs to be done?
I've read How does Societal Transformation Happen? by Leonard Joy this week.1 The last chapter is about Collective Intelligence and the Quaker's practice of decision-making. I think that the individual and societal transformation which Leonard Joy writes about is as applicable to organizational transformation. Organizational development is dependent upon individual value development. Skills won't help if the individual doesn't embrace the necessary values, and if the organization doesn't support them. Our values in-forms our organizing. Here is my review.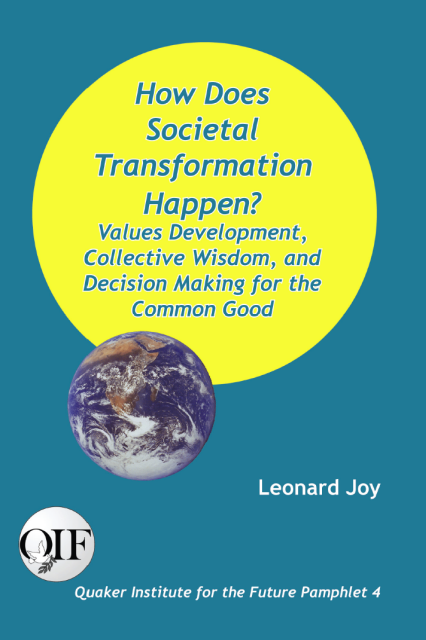 I've also started reading Centered On The Edge,2 which is an exploration into those moments when collective insight, co-creation, and action emerge within groups. The report is based on "hundreds of hours of interviews, … thousands of transcribed pages," and "hours of conversation and dialogue".3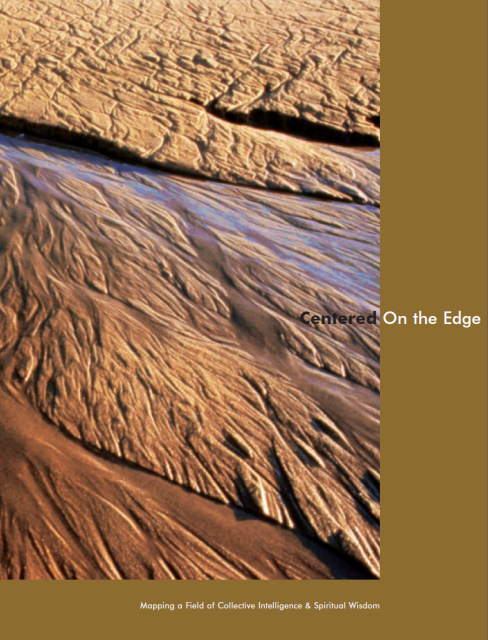 Two books arrived during the week. The first one is Roads to Agreement by Stuart Chase. This is a used book from 1952. As I write this, I don't remember why I bought it. Anyway, the title is certainly in line with my interests, so let's see where this leads.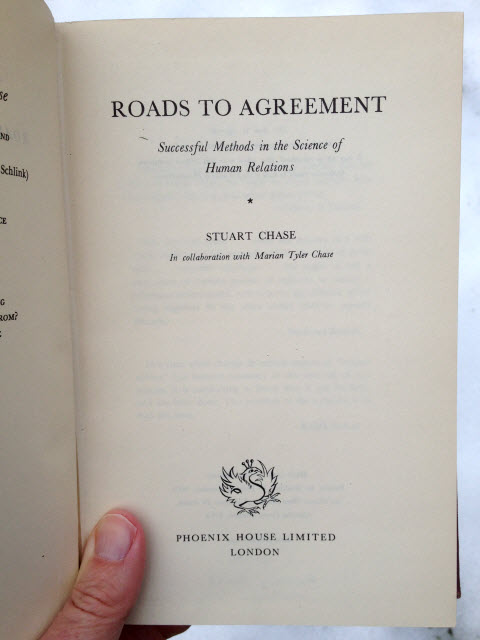 The second book which arrived this week is The Seven Principles for making Marriage Work by John M. Gottman. I think that some of the advices in the book are applicable to relationships in general.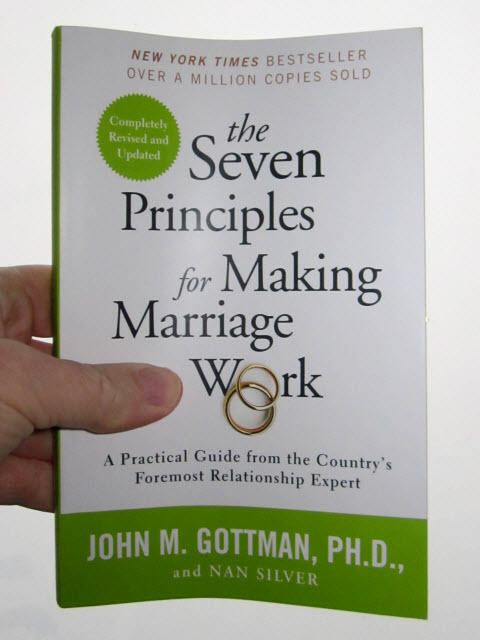 Many other books have arrived during the last few weeks.
I need to finish reading:
• Management of the Absurd by Richard Farson.
• The Art of Possibility by Rosamund Stone Zander and Benjamin Zander.
I need to read:
• Good Business by Mihaly Csikszentmihalyi.
• Connectography by Parag Khanna.
• The Tree of Knowledge by Humberto R. Maturana and Francisco J. Varela.
• Roads to Agreement by Stuart Chase.
• The Seven Principles for making Marriage Work by John M. Gottman.
And I need to review:
• Governing the Commons by Ellinor Ostrom.
I've continued working on my narrative. In order to integrate all my reading, I will try to lay out the organizing frameworks, approaches, and conceptions that I've identified so far on the floor, and then see what story emerges when I start to walk around. Quakers search for the sense of the meeting. I'll search for the sense of the walk.
I've mentioned that I find it difficult to express my thinking in words. The language eludes me. Studies of the Sami languages conclude that they have 300 different words related to snow.4 So far, I've identified the following six perspectives on organizing.
Organizing Perspectives
Authentic
Belonging together
Counterfeit
Belonging together
Implicate
Enfolded
Explicate
Unfolded
Autonomic
Internal values
Allonomic
External rules
Most approaches address the right column. I took a quick look at memes, which I think are related to the left column. Here is the post.
What was good? What can be improved?
I've really enjoyed reading Leonard Joy. And I'm intrigued by Centered On The Edge. There are many large group methods, but none of them are found to meet all necessary conditions in which collective wisdom is arrived at. The report can be read to suggest that these conditions still elude us.
I want to do more than I have time for. I need to clarify my priorities and improve my focus.
Notes:
1 Leonard Joy, How does Societal Transformation Happen? Values Development, Collective Wisdom, and Decision Making for the Common Good (Quaker Institute for the Future. 2011).
2 Alan Briskin, Tom Callahan, Sheryl Erickson, Joan Lederman, John Ott, Dave Potter, Mitch Saunders, Megan Scribner, Chris Strutt (thinking partners), Centered On the Edge: Mapping a Field of Collective Intelligence & Spiritual Wisdom (Fetzer Institute, 2001).
3 Ibid., p. 78.
4 Wikipedia: The Free Encyclopedia, Eskimo words for snow (accessed February 5, 2017).
Related posts:
Organizing in between and beyond posts